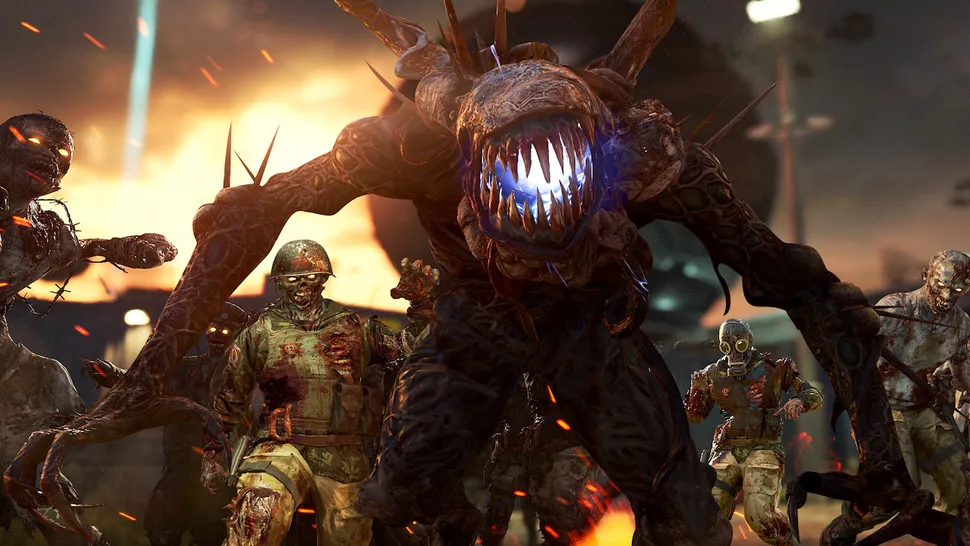 Konten mid season untuk Call of Duty: Black Ops Cold War sudah dimulai, dan Treyarch developer sudah melihat ke depan. Sementara update terbaru ini, seperti awal season pertama, berfokus terutama pada multiplayer, zombies content semakin meningkat. mid-season menambahkan mode baru ke zombie, tetapi mode selanjutnya itulah yang paling menarik.
developer akhirnya mengumumkan zombie map yang berikutnya. Firebase Z akan hadir sebagai perayaan terakhir untuk musim pertama, yang dijadwalkan untuk diluncurkan pada 4 Februari. Meskipun Treyarch belum mengungkapkan semua detailnya pada update 4 Februari, kami tidak dapat membayangkan banyak hal lain yang akan turun di season pertama. Lagipula, season kedua game ditetapkan untuk akhir Februari.
Firebase Z berfungsi sebagai chapter berikutnya dalam Dark Aether story, yang dimulai dengan Die Maschine di Black Ops Cold War. Setup berfokus pada situs "Projekt Endstation" era Perang Dunia II, yang sekarang menjadi situs wabah Dark Aether terbaru. Ini adalah Outpost 25, yang dikenal dengan codenamenya sebagai Firebase Z.
Kedengarannya seperti kelanjutan langsung dari Die Maschine. Call of Duty Black Ops 4 menjadi sedikit berlebihan dengan beberapa alur cerita yang berbelit-belit, di mana Treyarch memulai yang baru dengan Black Ops Cold War.
Meskipun pengumuman ini sedikit mengejutkan. Tanggal 15 Januari digolongkan sebagai 115 day, hari yang didedikasikan untuk penggemar CoD Zombies. Treyarch mengatakan bahwa acara ini tidak hanya akan bertepatan dengan minggu free access, tetapi juga akan mengungkapkan lebih banyak info pada Firebase Z. zombies event juga akan memberi tahu kami lebih banyak tentang detail peluncuran untuk map baru, jadi sangat disarankan untuk melihat 115 day.